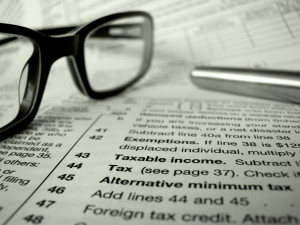 In addition to our tax planning services for businesses, we provide expert tax planning services to high net worth individuals.
At the heart of CFO Financial Partners and our parent RRBB lies a knowledgeable and competent tax department, with tax experts trained to be proactive and analytical while always keeping your "big picture" and overall needs in mind.
Our approach involves reviewing your unique situation, asking the pertinent investigative questions, and then explaining in plain English how we can reduce your tax liability and plan properly for the coming years.
CFO Financial Partner's expertise can be especially helpful in year-end planning, taking anticipatory and preemptive steps to minimize taxes, tax compliance, and representation before taxing authorities.
Clients choose us for several important reasons…
We take a broad approach to tax planning, incorporating financial management; business holdings and taxation; insurance; planned giving; and other areas of concern.
Our staff has deep knowledge of tax law and interpretations of this law. We monitor trends in tax legislation and identify opportunities for our clients to retain more of their earnings.
We offer a personal approach to tax planning. Our professionals work with clients to ensure that tax decisions reflect their individual goals and financial needs. Having a true partner in the management of these assets gives our clients confidence and security in these decisions.
Ongoing Tax Planning
Our high net worth clients often face complex tax rules and regulations. CFO Financial Partners serves as their advisor for these concerns. We help to:
Interpret changes in the law and how decisions now can benefit clients later.
Analyze the tax benefits of investment opportunities in real estate, oil and gas, and other risk capital ventures.
Guide clients about the financial overlap between themselves and the businesses they own.
Provide income and estate tax counseling for financial settlements involved in divorce and separation agreements.
Clients receive timely, effective, and personalized advice. Our professionals have the experience and the knowledge to offer solutions even to complex challenges.
Return Preparation
CFO Financial Partners and RRBB tax specialists assist clients in meeting their tax filing requirements while receiving all allowable deductions and exemptions. We work to:
Improve current tax positions.
Build and preserve assets.
Minimize estate taxes.
Our returns are computerized for both speed and accuracy and our internal system of processing returns assures timeliness, efficiency and confidentiality. These steps are handled by professionals with broad experience in tax planning and tax preparation.