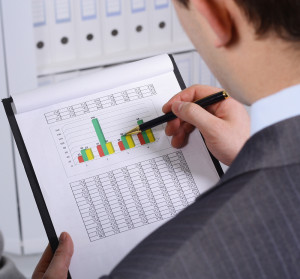 Your firm's Financial Operations Principal (FinOp) should do more than file FOCUS reports. At CFO Financial Partners, we believe the FinOp should be a financial expert in the broker-dealer industry and a comprehensive accounting resource. In fact, our outsourced FinOps team is comprised of multiple Series 27 licensees and licensed certified public accountants.
Depending on your firm's needs, we can be your representative to fulfill various financial management roles, from bookkeeper to CFO. Our FinOp services provide you with a specialist who is well-versed about regulations impacting broker-dealers. We can convey these regulations to you in an understandable manner and help you apply them to your organization.
CFO Financial Partners will act as your brokerage firm's FINOP on an outsourced basis.
We believe our efficient methodologies will save you money by avoiding the need to hire senior level in-house accountants.  We can provide services to the meet the exact level of your needs. If you have qualified personnel maintaining your books and records on a daily basis, we will utilize that data to prepare your FOCUS reports.
If we need to expand our scope, we can provide you with financial statement preparation and even oversee your bookkeeper in his or her day-to-day functions. Regardless of scope, our goal is to make available to you an invaluable resource.
Our typical FINOP engagement
We will register with FINRA as your firm's Series 27 FINOP.  This will allow us to interface with regulatory personnel on the company's regulatory financial compliance matters.
Next, we identify the appropriate firm personnel that we will need to regularly interface with (including, but not limited to, individuals from accounting, compliance, and senior management).
We then determine the means by which we will access your financial data.  We will do a comprehensive review of your current financial information and any recently filed regulatory reports.  Once a comfort level is reached, we will have our basis for preparing prospective reports.
Based on your firm's requirements, we will calculate regulatory net capital and prepare the periodic FOCUS (and related) reports.  Upon your review and approval, we will electronically file the FOCUS reports.
Why Outsource FinOps?
CFO Financial Partners provides all the benefits of a qualified and experienced FinOp without the impact to your bottom line of hiring a senior-level expert. According to FINRA (and based on the needs of your firm), it is permissible to outsource this role.
When weighing all the factors, outsourcing is often the more reasonable, affordable, and practical option. It allows you to concentrate on revenue and client demands, while our specialists act as the financial controller of your accounting department, supervising all aspects of bookkeeping and financial reporting. Our broker-dealer financial professionals stay abreast of new financial accounting rules and regulatory compliance issues and understand how they apply to your business. The core responsibilities of your FinOp will be carried out effectively and efficiently, utilizing the best of our firm's technology, diligent communication policies, and streamlined accounting procedures.
FINOP Services
Register a senior representative as your Financial and Operations Principal
File Focus Reports (monthly and/or quarterly) and Net Capital Computation
File SSOI
Prepare annual Schedule 1 filing
File annual audit via CRD Gateway
File SIPC Reports
General Ledger account reconciliation
Trial Balance
Statement of Income
Statement of Financial Condition
Prepare journal entries
Bank and Clearing Firm Statements and prepare reconciliation
Income & Expense Statements
Monthly discussion with management to review FOCUS and Net Capital