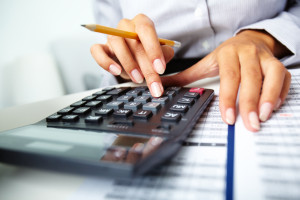 As your organization grows, you may find that your bookkeeping, accounting, budgeting, and related tasks require more and more staff time and resources. This can become a financial burden and a distraction from your core business.
More and more of our clients are looking to the alternative of outsourcing many or all of their back-office accounting and bookkeeping to CFO Financial Partners and RRBB. By tapping into our highly efficient processes and systems and relying on the deep experience of our team, this approach can often be a far more cost effective way to provide higher quality services for your business.
Employee Benefits
Our benefits and retirement plan staff offers you the experience and expertise you need to determine which type of plan best suits your organization, and then develop and write the plan within the proper parameters.
Your CFO Financial Partners benefits team also provides the critical administrative support and reporting capabilities that you need. By offering a competitive benefits package to your staff and potential employees, your organization will be able to retain and attract the type of individuals that are essential in maintaining or growing your business.
By blending our corporate and consulting capabilities with our unique financial perspective, we can help you reach a sound decision and execute smooth implementation, including the all-important education process for your employees.
Budgeting and Strategic Planning
Preparing and maintaining financial budgets
Development of long term (3-5 year) strategic plans
Cash flow planning and cash requirements analysis
Cash management
Finding, developing and maintaining financing and shareholder relationships
Acquisition, divestiture and merger planning