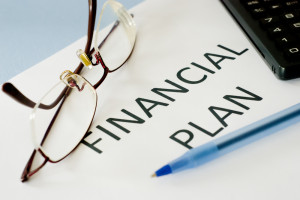 Through our relationship with RRBB Asset Management LLC — our financial planning and advisory affiliate – CFO Financial Partners can help you define and achieve your financial goals.
Key members of our team are affiliated as registered investment advisors, who develop personalized financial plans with your goals in mind. They actively manage financial management accounts, investing and trading in stocks, bonds, and other securities, clearing transactions through TD Ameritrade Institutional. All accounts offer free unlimited checking access and extremely low commission rates.
CFO Financial Partners, through our RRBB Asset Management, can provide investment, insurance, and benefit options to our clients. Your advisors will provide you with the level of service that you personally demand. They will assist you in the monitoring of your financial performance and hold regularly scheduled meetings to discuss past performance, expectations for the future, and any changes in your goals and objectives.
The Planning Process
Any good plan starts with a discussion about goals and objectives. We start the planning process with an in-depth conversation about what you are trying to accomplish, and in what ways we will help.
We will then gather important information about you and your current situation.
We will develop a comprehensive financial plan that will be tailored to you and your life and financial goals.
Implementation is one of the many ways we differ from most. We are truly an independent planning and asset management firm. So we can put the plan in place for you using the entire spectrum of choices, with no corporate agenda.
Monitoring and managing becomes the most important long term piece of the process. We monitor and review results regularly, making recommendations and changes all throughout.
The Investment Process
One of the many things that differentiate RRBB Asset Management from most is our hands-on and holistic approach to planning and our attention to details in our investment process.
This hands-on investment management comes from our base as CPA's for 30+ years in public accounting. We look for positive growth patterns, cash flow and industry and market opportunities to guide our investment selection. Sound decision-making that has developed over many years of experience in evaluating companies and their financials, offers us a great basis for this investment process.