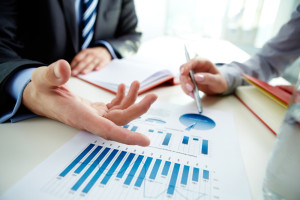 CFO Financial Partners Family office is a private wealth management advisory firm that serves ultra-high net worth individuals. Our Family office is different from traditional wealth management shops in that we offer a total outsourced solution to managing the financial and investment side of our affluent individuals and families. Some areas we offer our assistance through our family office is budgeting, insurance, charitable giving, family-owned businesses, wealth transfer and tax services.
The various aspects of your financial life are often multi-faceted, dynamic, and inter-related. Our integrated approach allows us to consider all aspects of an issue, helping you achieve your investment, cash flow, wealth transfer, tax, and retirement objectives. Moreover, we are committed to the highest level of service quality and excellence.
Your life may be complex, but your finances can be organized and simplified. Whether you are a successful entrepreneur or a well-established individual managing the financial ramifications of your life events, you need timely access to accurate information and unbiased advice to help you achieve your goals.
By thoughtfully engaging you, we help you to determine and realize your goals and objectives. If you are seeking a team of dedicated professionals with depth and breadth of expertise, objectivity, and meticulous attention to detail, CFO Financial Partners is the right firm for you. We will help guide you to optimal solutions and assist you with the myriad tasks associated with managing your wealth.
Personal Financial Management and Reporting
Cash flow planning and projections
Expense management and reporting
Domestic employee oversight and management
Property management
Private jet ownership analysis and management
Comprehensive, Integrated Advice
Our approach emphasizes the inter-relationships among all aspects of your financial affairs; financial planning, investment management, tax planning and preparation, and personal financial management and reporting needs. This approach enables us to have a complete understanding of your finances and allows us to tailor optimal solutions.
Privacy, Security and Confidentiality
At the core of our culture is the commitment to information security. The utmost emphasis is placed on the privacy, confidentiality, and security of your identity and personal information.
Tax Expertise
The depth of our tax knowledge is one of the key advantages for our clients. The close integration of tax preparation with other services provides the basis for a detailed understanding of the tax consequences associated with multiple scenarios. From there, the most tax-efficient financial structure or transaction option can be selected.
Business Advisory Services
In addition to our comprehensive approach to the management of your personal finances and investments, we also provide business advisory services for your closely held businesses.
We Focus On You
Our focus is on you, the client, each of whom has a unique set of circumstances and needs. We know that building a deep and lasting relationship with you is a journey through which an invaluable understanding of your needs, preferences, concerns, and wishes, in addition to your financial and investment goals, is developed.
We have a passion for perfection. Our dedicated professionals have a commitment to exceeding your expectations. This requires that we thoughtfully engage and carefully listen to you. We then develop an in-depth understanding of your goals and objectives, create tailored strategies, implement carefully developed plans, and provide ongoing management and oversight.
You'll sleep better, knowing that we are watching over your financial affairs.
We will guide your planning (financial, tax, strategic, and philanthropic), investment management (asset allocation, risk management, investment due diligence and analysis, discretionary asset management, and trading) and administration (advisor coordination and reporting).
We will also be there to help you evaluate major purchases and investments (e.g., real estate, art, cars, etc.) and assist with everyday financial transactions. We will find and create unlimited opportunities for you and your family that are available to our clients.
The bottom line is that we are here to provide you with coordinated planning and advice for all aspects of your financial life to ensure that your asset base is not only maintained, but that you reach the goals and objectives you've set for your family's financial future.
Our family office is set apart from financial planners, stockbrokers, personal bankers, and other financial advisors because we have such a strong team with significant depth and breadth of experience and expertise. We can assist with all your decisions, big and small.