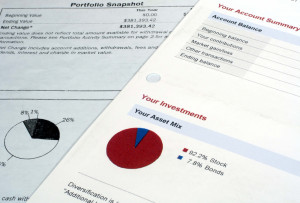 The level of costs and complexity necessary to run a hedge fund has reached new heights. Hedge fund managers face an extremely competitive global marketplace with rising investor expectations. In addition, they are challenged with increased scrutiny, greater transparency, and more compliance and financial reporting requirements than ever before.
Our mission here is to assist hedge funds as they strive to succeed in today's complex regulatory environment. CFO Financial Partners team is ready, equipped and experienced at helping you overcome challenges and seize opportunities throughout the hedge fund life cycle, from creation and fund start-up to realization and exit from the business. We, along with our parent RRBB Accountants and Advisors, are one of the leaders serving the advisory, tax, and audit needs of hedge funds.
CFO Financial Partners and its team has been working as a trusted advisor within the Hedge Fund industry for many years. We help our clients address the complex operational, financial reporting, and compliance issues facing the industry. We offer cost efficient solutions for everything from your financial statement audits, tax structuring, and administration to NAV calculations and compliance. We take those burdens from you, so you can spend your time and resources on your portfolio investments and with your investors, working to maximize returns.
Our team looks to keep abreast of how you can best function in the industry. With that focus and with our parent company, RRBB Accountants and Advisors we are truly one source for all your needs. If the need arises, we can help with anything from M&A consulting and valuations, to due diligence and compliance or independent audits.
CFO Financial Partners can assist you through all the stages of the hedge fund cycle.